One of, if not THE most anticipated release for the Oculus so far, EVE : Valkyrie has been confirmed to be heading to the HTC Vive later in 2016! Despite being an all but official partner of the Oculus since conception, it has not proved to be a monogamistic relationship with the latest installment of the EVE universe having previously been announced for the PlayStation VR.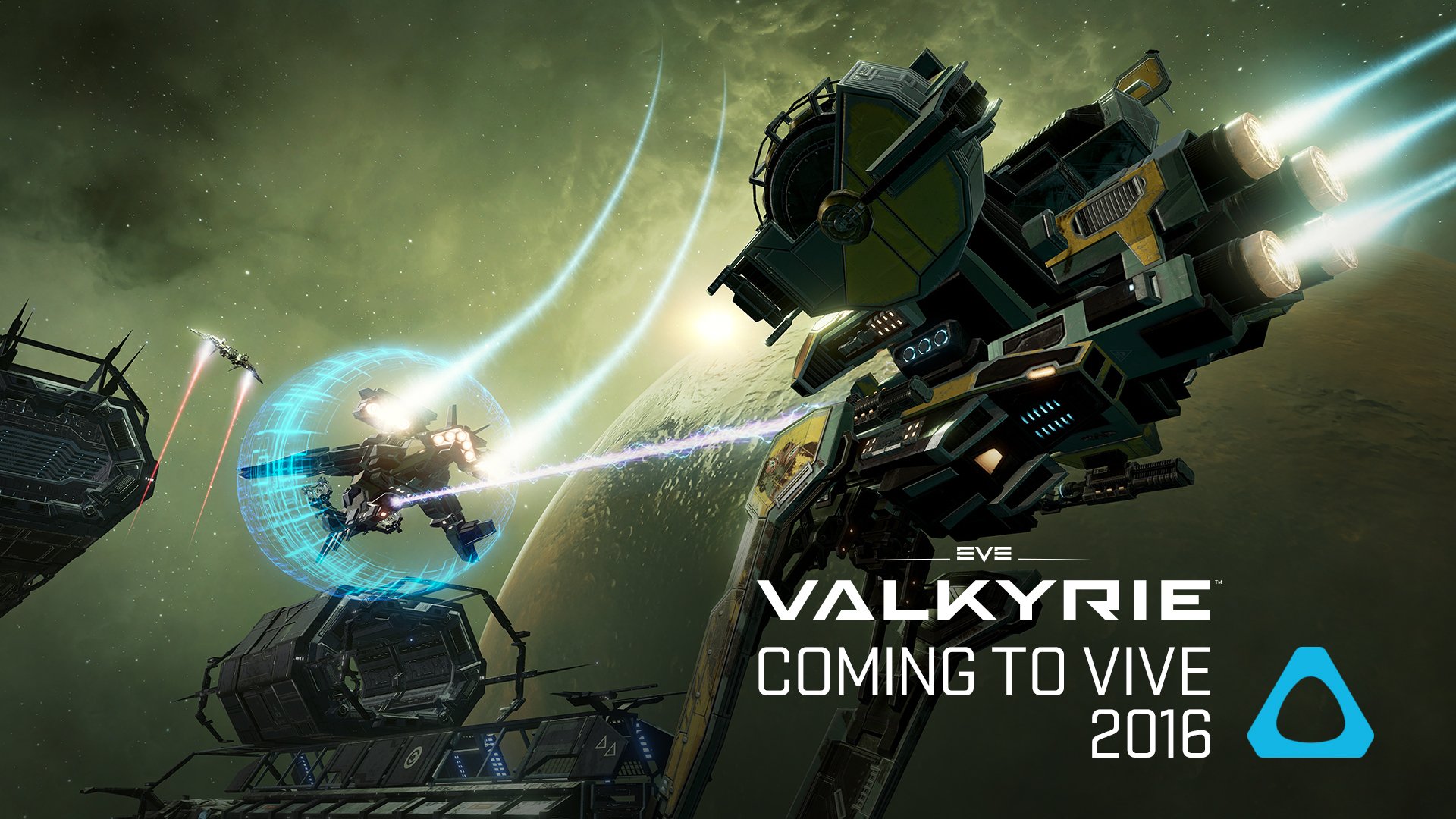 EVE : Valkyrie is bundled with the Occulus on launch, giving players the ability to blast rival spaceships out of the sky/endless vacuum of space in VR, providing the wet dream of wannabe rebel pilots everywhere. Offering 'AAA' graphics, an in-depth back story with multiple multiplayer game modes, EVE : Valkyrie is truly the first dedicated VR release to foray into something beyond the gimmicky software that has dominated the releases of all platforms. As much fun as Job simulator and co look, they are inevitably more of an appetizer to the meatier titles of which Valkyrie will be the first.
The gameplay itself offers several different modes, the first of which is Scout; a mode which allows the player to fly around admiring the beautiful scenery with largely a reduced risk of vaporization. Although not what a die hard gamer will be interested in, scout allows beginners to get to grips with controls, as well as offering a relaxing showcase of the developers hard work.  Given the youth of this whole VR thing, and the fact that EVE : Valkyrie came with the Oculus, CCP is offering more casual audiences a chance to peacefully fly around in awe of their awesome creation. Pretty cool of them.
Second is team deathmatch, which I'm sure you already are familiar with but in case you haven't played any  FPS titles before I'll explain. 2 teams shoot each other for a given time period, the team who has done the most/best shooting over said time period wins. Simples. Finally, there is Control, where teams have to prevent the enemy team from using drones to steal their sweet, sweet resources while simultaneously trying to place their own drones.
Overall it's great news that EVE : Valkyrie will be heading to the HTC Vive, after all, who doesn't want to be a space-fighter-jet pilot in VR?
If you enjoyed this article, why not subscribe to our weekly review? you'll receive a brief weekly email of the week's VR best delivered directly to your inbox!